Perks of Driving an Electric Vehicle (EV) in Utah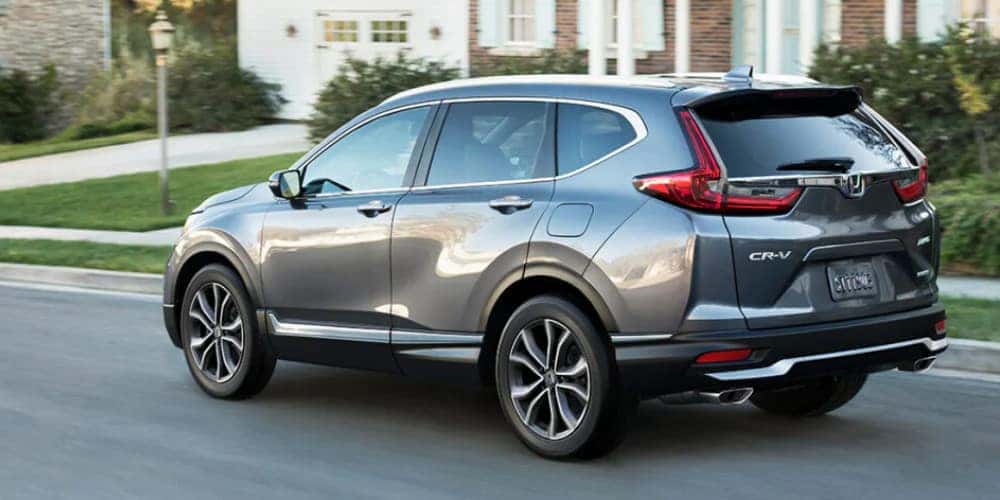 ---
Whether motivated by skyrocketing fuel prices or the allure of at-home charging, more and more Centerville and North Salt Lake drivers are seriously considering switching to an electric vehicle. It's a great time to be considering an EV upgrade, as just about every auto manufacturer is rapidly expanding their electric lineup! Could a new EV be right for you? Read on to explore the numerous benefits of driving an EV in Utah! 
Types of EVs
Whether you're a single commuter or you have a growing family, you'd be surprised by how well an EV can fit into your Utah lifestyle. Before digging into the attractive benefits of EVs, it's helpful to establish an understanding of the different types of EVs available:
Standard EVs or "BEVs"

: These are the pure electric vehicles you see around Sandy, like Tesla models. A standard EV is powered purely by battery packs, thus they're also referred to as "battery electric vehicles."

Hybrid-Electric Vehicles, or "HEVS"

: Typically shortened to just "hybrids," these vehicles — like the

CR-V Hybrid

— use both gasoline and battery power, either separately or simultaneously. The hybrid battery self-charges via technologies like regenerative braking.

Plug-In Hybrids, or "PHEVs"

: These vehicles also run on gasoline and battery power, but unlike standard hybrids, have the ability to drive on pure electric power for a certain range, before switching to gasoline power. PHEVs have a battery pack that requires charging via a charging port, hence the name "plug-in hybrid."
Benefits of Driving an EV in Utah
Thanks to Utah's Clean Vehicle Program, solo drivers of electric, plug-in hybrid, and alternative-fuel vehicles can obtain a Clean Vehicle Pass to use UDOT Express Lanes without paying a toll.

EVs produce zero emissions.

You can leave fuel consumption costs in the rearview in a standard EV. A full charge at an EV charging station costs significantly less than a full tank of gas.

EVs are exempt from emissions testing in Utah, saving you more time and money. 

Average lifetime maintenance costs are $4,600, compared to $9,200 for gas vehicles.

You can be reimbursed up to $7,500 in federal tax credit after purchasing an EV. Eligibility for this credit is partly dependent on the number of units that have been sold of your model. For example, Tesla models have long surpassed the maximum units eligible for the credit, so new purchasers would no longer benefit from this perk.

Rocky Mountain Power offers EV charging incentives and rebates. Residential customers who purchase an approved AC Level 2 Charger can get a rebate for the charger and/or installation costs. 

Non-residential customers can get incentives on a single or multi-port AC Level 2 or DC Fast Charger. 
Explore Honda Electric Options
Our new Honda inventory includes hybrid models that you can bring home today! There's something for everyone, but if you're interested in a purely electric Honda vehicle, you will want to keep in touch with our team about the future 2024 Honda Prologue SUV. The Prologue SUV is the first of several vehicles that will comprise the upcoming series of Honda EVs in North America. The Prologue promises a competitive range and adventure-ready capabilities, so it's sure to be a great addition to your excursions across Utah. 
In the meantime, consider these attractive hybrid options from Honda: 
Honda Insight Hybrid

: The Honda Insight is a sharp-looking hybrid sedan with respectable MPG numbers and excellent road manners. 

Honda CR-V Hybrid

: The crossover SUV you know and love is electrified with hybrid power! Whether you're running errands or heading out on a road trip, you'll spend more time on the road and less time at the pump.

Honda Accord Hybrid

: The robust powertrain of the Accord Hybrid and a high-tech cabin will help bring your daily travels into the future. 
Learn More with Performance Honda Bountiful
When you're ready to get into a new EV, PHEV, or hybrid, Performance Honda Bountiful can help you make a seamless transition. Call us at  Call sales Phone Number(888) 431-4490 with any additional questions about EV ownership in Utah! Or, if you're ready to move forward on a vehicle today, you can apply for financing and explore our new specials.